In an effort to promote the lighter side of table tennis, I thought I would use this week's blog post to showcase a few fun table tennis t-shirts you can buy on Amazon.
It's always useful to have a spare t-shirt to train in, when you can't find your usual shirt. These have the added benefit of making people smile, so you'll be spreading table tennis happiness wherever you go!
---
Born to play table tennis, forced to work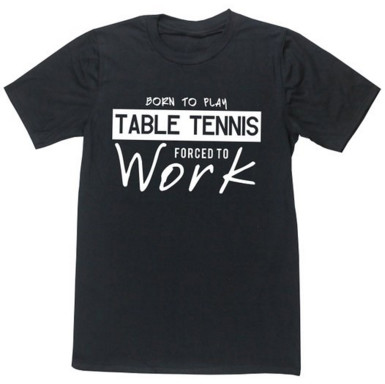 ---
To table tennis or not to table tennis, what a stupid question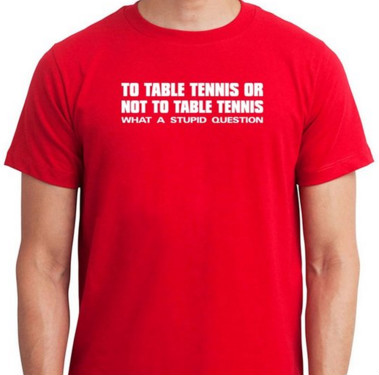 ---
Education is important, but table tennis is importanter

---
 This is what an amazing ping pong player looks like

---
Eat, sleep, table tennis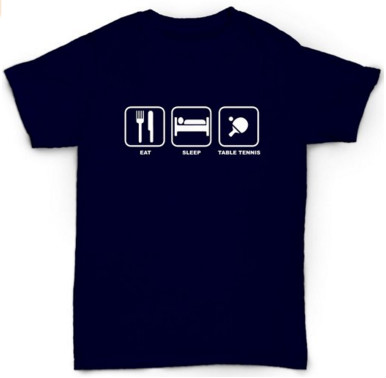 ---
Life's a game, table tennis is serious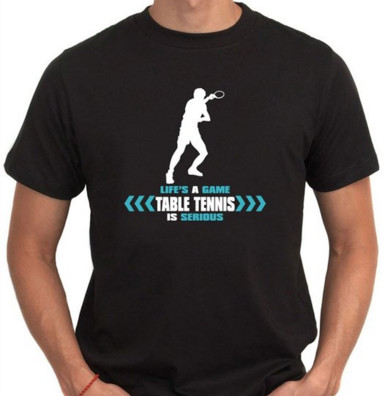 ---
Ping Pong Ninja

---
 Table tennis, only for the brave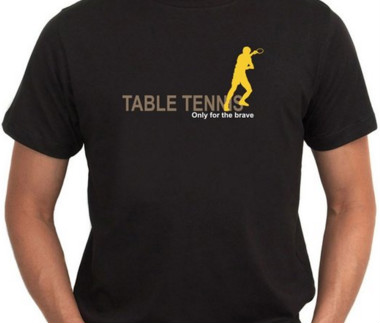 Get more table tennis tips
Sign up for my popular table tennis newsletter and I'll send you table tennis tips, tactics and training drills to help you improve and win more points.