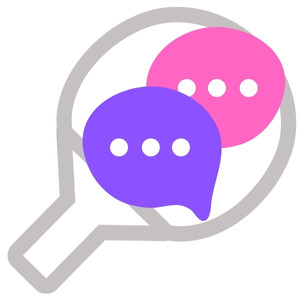 Do you need help with your table tennis game? Post a topic and get advice from Tom Lodziak and other forum members.
[Sticky]

About this forum and how to use
General table tennis discussion
Topic starter
02/11/2022 11:58 am
Welcome to my 'Discuss' forum. If you need help with your table tennis game, you are in the right place. You can ask me a question about technique, tactics, training, service, returning serves or anything else you would like help with. You are also welcome to respond to other player's questions too. I do not have a monopoly on table tennis wisdom, so if you have some good advice to give, then please do so.
How to post
To post a question or comment, you first need to register. This is a very simple and quick process. Once you have registered you will be able post new topics and respond to other posts. To ask a question or start a new discussion, just click the 'Add topic' button. To reply to a comment, navigate to the relevant discussion and add your comment in the 'Leave a reply' box at the bottom of the thread.
Posting a video
You can post videos of yourself training or playing a match in the 'video analysis' section. To do this, you will need to upload your video to a third party website, e.g. YouTube or Vimeo, and then add the link of the video to your post. I will give some advice and other players may give some tips too. Ideally you should keep your video to under 10 minutes in length. This will increase the chance that I and other will watch your video and give feedback.
Equipment recommendations
You are welcome to ask for equipment recommendations. I will advise you on JOOLA equipment, as that is who I am sponsored by and have the most knowledge about. Other players may be able to advise you about other brands.
Rules
When posting messages, please be respectful and try to give constructive feedback when replying to others. Any spam, inappropriate content and abuse will be removed. 
If you have and questions about this forum, please reply to this thread.
This topic was modified 1 month ago 2 times by
Tom Lodziak