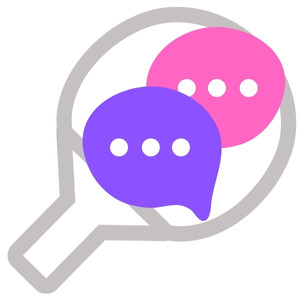 Do you need help with your table tennis game? Post a topic and get advice from Tom Lodziak and other forum members.
Reverse pendulum serve v.s. hook serve (and tomahawk serve)
Serves & returning serves
Topic starter
12/11/2022 10:17 am
Why do some players (e.g. Timo Boll, Zhang Jike) prefer reverse pendulum serve and other players (e.g. Wang Hao, Par Gerell) prefer the hook/jab serve?
To me they both produce the same side spin mixed with top or back-spin, so they would achieve very similar effects. When I think about it, the (forehand) tomahawk serve also does very similar spins as the two serves mentioned above.
It's personal preference really!!
different people find it easier to do one action over the other, easier to do spin variations with one than the other.
they may feel their serve action for one, is more deceptive than the other.
Sometimes the receiver may struggle to read a reverse pendulum serve but doesn't have as much problems with a hook serve. So having both serve actions at your disposal sometimes helps.
Having said that, at the highest level you don't see many pro's that use loads of serve actions. They have BH serve, and usually a FH pendulum serve ( moving left to right spin ) and one of the serve actions that move the ball right to left, reverse pendulum/hook serve.
One of the Lebrun brothers uses the wash wiper serve, which for a righty moves ball left to right like FH pendulum serve. He also uses a FH pendulum serve. He has 2 serve actions for the same spin direction.
Yes, I agree with @IB66. It's personal preference. Plus you can get 'trends' emerge. Reverse pendulum seemed to be very popular a few years back and everyone was doing it. Now the hook/jab serve seems to be a bit more in fashion. Choose whatever works best for your game. It is useful to be able to serve sidespin in both directions. For me I'll use pendulum and reverse pendulum or BH sidespin. It gives you more tactical options when you play.