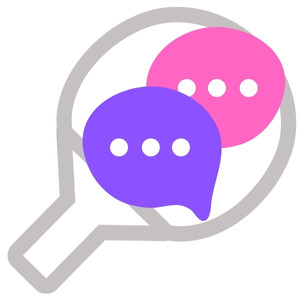 Do you need help with your table tennis game? Post a topic and get advice from Tom Lodziak and other forum members.
What's your signature shot?
Topic starter
02/11/2022 1:11 pm
Every player seems to have at least one signature shot. The type of shot which wins many points and you do better than most others. My signature shot is my wide forehand topspin. It has a little sidespin, which make the ball go very wide and if I get it right, it's very hard to return.
What is your signature shot?
A backhand serve that I make look like backspin but actually there is a little bit of topspin. Can't overuse it but it is effective and my signature shot.
My signature shot might be my forehand loop from backspin. I'm only an amateur player but when I play with my friends, their backspin serves and long pushes are just a quick way to lose the rally.
My signature shot currently it's the forehand drive, high ball to forehand boom point for me =p. I'm training the topspin forehand.
Strong backspin serve that my opponents often dump straight into the net (Tacky rubber helps 😋 )
Then a short side-topspin serve follow up with a smash.