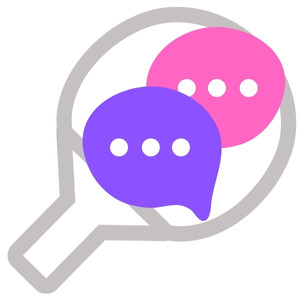 Do you need help with your table tennis game? Post a topic and get advice from Tom Lodziak and other forum members.
Topic starter
12/11/2022 9:27 pm
Serve practice - post your videos of serving practice. If you don't video serving, you should!!!
Nice idea. I'll try and post some of my own service practice later this week. 
Your service spin and service variation is looking good. Balls low over the net. Good user of wrist. Nice work. 
BUT, you know what I am going to say...
As well as doing the serve, try to also practice the recovery. This is a vital part of service practice, so you drill into muscle memory the entire service sequence. Serve + recovery. You can even shadow play the third ball attack. It's a bit more work, but I really feel it develops strong habits. 
Topic starter
13/11/2022 1:32 pm
Space is a bit of an issue!!!!
@ib66 Ha! True. Not much space. But still enough to finish in a recovery position. Reverse sidespin serve looking very good. It really skids through low.
Topic starter
14/11/2022 1:25 pm
I aced a guy a couple of weeks ago!! fast long side/back spin reverse pendulum serve deep into his BH Corner!!! his starting position was towards his BH corner, so it wasn't like he had to move much, it looked like it was going off the side/end and landed right on the corner!!! well happy with that one!!