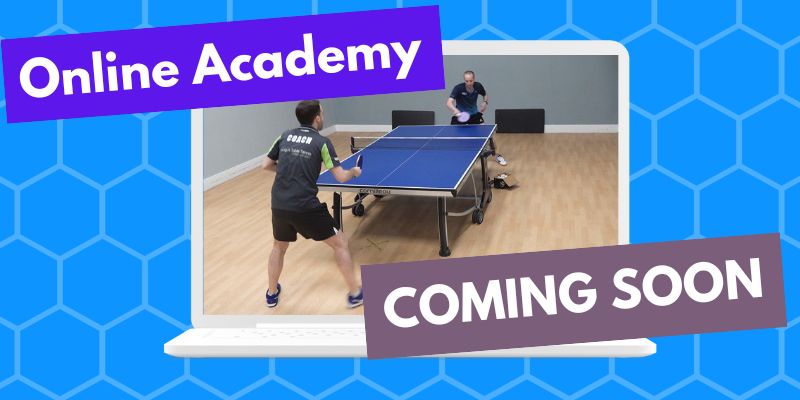 In 2023 I am planning to launch an online table tennis academy.
This is how it will work…
Every week I will send players in the online academy a new training drill, focusing on a specific aspect of table tennis, e.g. footwork, topspin, rallying, ball placement, defence, serve, receive, match-play etc
Players will be encouraged to practice the drill in their training sessions and share their experiences.
Players will have the option to film themselves doing the drill, submit the footage and get feedback from myself and other players.
I will also share exclusive coaching content, including tips and demonstrations from my popular training camps.
Players will be invited to join me in a monthly live chat, where they can ask questions or just chat about table tennis.
The cost will be £10 per month, with a discount for a 3 month, 6 month or 12 month membership.
If you are interested in joining my online table tennis academy, please complete this expression of interest form. I will be in contact when I have more information about the launch date.