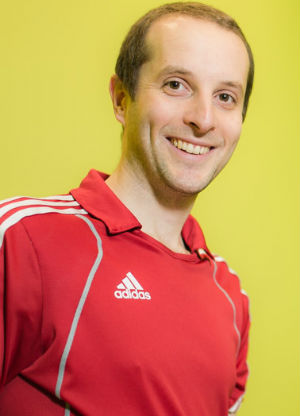 Thank you for taking the time to read my 'Support Tom' page.
Most of the content I create is free to access and I plan to keep it this way. I get huge satisfaction from creating videos and writing articles which help people improve at table tennis.
And really, that's my goal. I want to help you. I want to solve your table tennis problems. I want you to get the most enjoyment you can from the wonderful sport of table tennis.
So, if you like my content and want to help me create more and more videos and articles, please consider supporting me.
Here are three ways you can help…
---
1. Share my content
A free way to help me in a massive way is to simply share my videos and articles on social media. The more my content is shared, the more people I can reach and the more people I can help. If you haven't done so already, please subscribe to my YouTube channel, follow me on Twitter and like my Facebook page.
---
2. Become a member of my YouTube Channel
I usually post 3 or 4 video lessons on my YouTube channel every month. To help me keep my channel going, please consider becoming a paid member. I have three membership options with some cool benefits including:
Access to my Table Tennis for Beginners course
Insights from my coaching sessions, league matches and life as a table tennis coach
Exclusive table tennis seminars, with in-depth tips to help you improve!
---
3. Buy your table tennis equipment from Bribar (UK) or Megaspin (USA)
I am sponsored by table tennis company Bribar – a really fantastic company. They have a wide range of equipment. Their customer service is excellent. And they process and send equipment very quickly.
If you are a UK based player, please consider buying your table tennis equipment from Bribar using this referral link (I will earn a small commission).
If you are in the USA, I recommend purchasing table tennis equipment from Megaspin using this referral link (again, I will earn a small commission).
---
Supporting me is entirely optional. Table tennis is my passion and I will keep writing articles and making new videos no matter what. But any support I get gives me a motivational boost and makes all the work worthwhile.
Thank you for reading and supporting me. I hope I help you in some way (big or small) during your table tennis journey.
Tom