Need some help with your table tennis game? Here's a few ways that I can help you…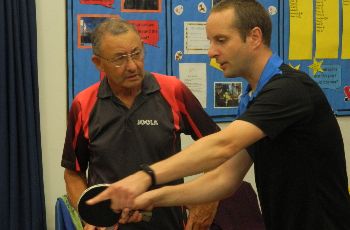 1-to-1 coaching
I offer 1-to-1 coaching to players of all standards – you may be a complete beginner wanting to learn the basics or an elite player preparing for a tournament. With my knowledge and experience of playing table tennis, I can help you achieve your goals.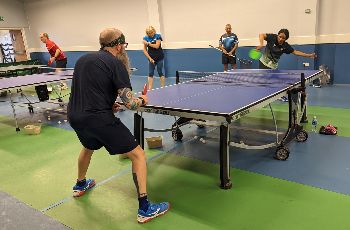 Group coaching days
Once per month I organise a group coaching day. You get five hours of high quality coaching, focused on one main theme. We do lots of exercises on the theme, which gives you a deep understanding and confidence to use and develop your new skills.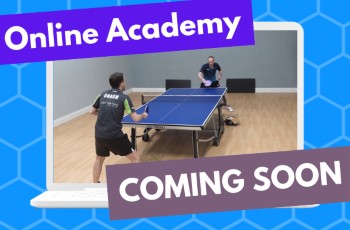 Online table tennis academy
In 2023, I am planning to launch an online table tennis academy. Members will receive training drills, exclusive coaching content, including tips and demonstrations from my popular training camps. Members will also be invited to join live seminars, technique demonstrations and workouts.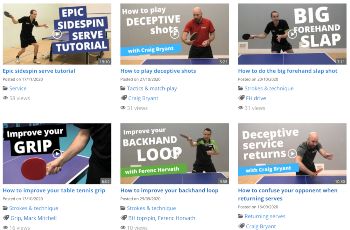 Video lessons
I have 100+ video lessons which you can watch for free on my website. The videos cover all aspects of table tennis including technique, service, returning serves, tactics, match-play, training drills and more. The videos include tips from myself and many other top coaches.