Need some help with your table tennis game? Here's a few ways that I can help you…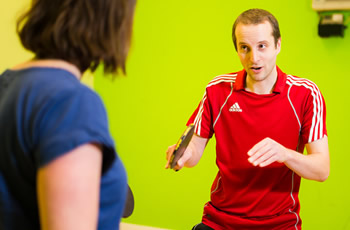 1-to-1 coaching
I offer 1-to-1 coaching to players of all standards – you may be a complete beginner wanting to learn the basics or an elite player preparing for a tournament. With my knowledge and experience of playing table tennis, I can help you achieve your goals.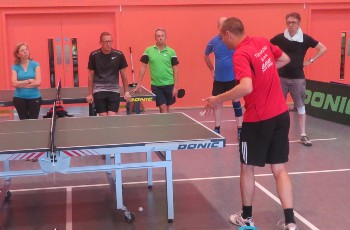 Training camps
Every year I run training camps, aimed specifically at local league and amateur table tennis players. These camps are great fun and an opportunity to improve your footwork, rallying skills, ball placement, loops, flicks, serve, receive, defensive skills, match tactics and much more.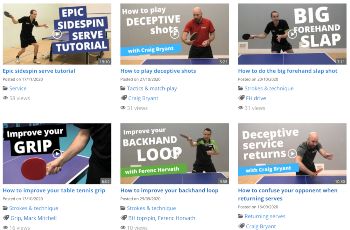 Video lessons
I have 70+ video lessons which you can watch for free on my website. The videos cover all aspects of table tennis including technique, service, returning serves, tactics, match-play, training drills and more. The videos include tips from myself and many other top coaches.