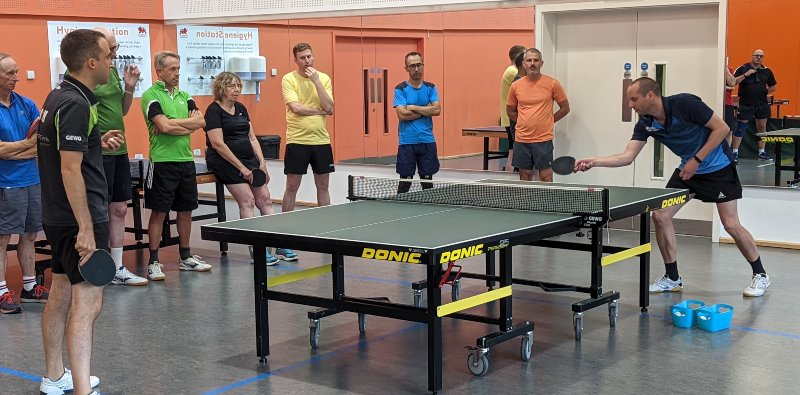 In 2023, I will be organising four training camps. These are great opportunities to learn new skills from experienced coaches, meet like-minded people and, of course, play lots of table tennis!
My training camps are small in size (max 14 players), with three coaches, which ensures every player gets lots of feedback.
The standard of participant is usually intermediate to advanced – players with local league and tournament experience. Players come from all over the UK, and often we have players who have travelled from outside the UK.
The training camps are held at Cambridge University Sports Centre. Many players combine their table tennis training with some sight-seeing of Cambridge. It's a picturesque university city and there is a lot to see and do.
Below is the list of training camps for 2023. Click on a link to find out more information and to book your place.
28-31 March 2023 (4 days) – Serve & receive training camp
31 July- 4 August 2023 (5 days) – Local league training camp
25-29 September 2023 (5 days) – Match tactics training camp
4-8 December 2023 (5 days) – Topspin & flick training camp
If you can't make any of these dates, but would like to be notified of future training camps, then please complete this very short expression of interest form.
Alternatively, you may be interested in attending one of my group coaching days.