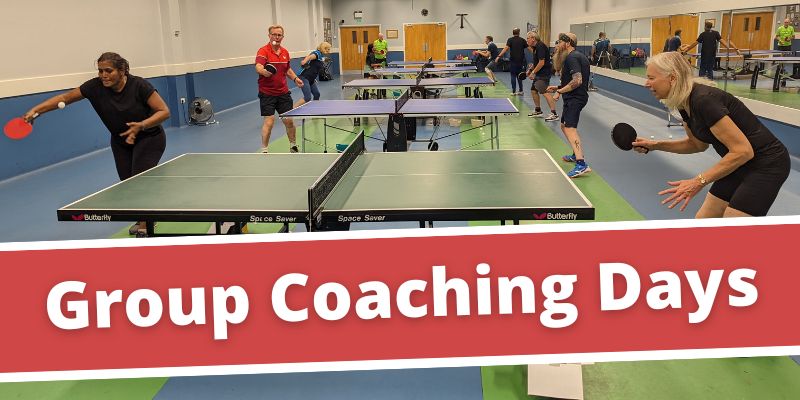 A great way to improve your table tennis skills is to attend one of my group coaching days.
You get five hours of high quality coaching, focused on one main theme, e.g. service skills. We do lots of exercises on the theme, which gives you a deep understanding and confidence to use and develop your new skills.
The group coaching days usually take place on a Friday, 10am-3pm, at Kelsey Kerridge Sports Centre (CB1 1NA). Each group coach day can include up to 10 players.
It's a great opportunity to get some coaching, meet like minded people and play lots of table tennis!
---
Upcoming coaching days
Here's a list of upcoming group coaching days. Click on a coaching day to see more details and make a booking…
22.09.23 – Service tactics
27.10.23 – Topspin vs backspin
24.11.23 – Push and block
26.01.24 – Practical footwork
23.02.24 – Returning serves
15.03.24 – Attacking skills
19.04.24 – Mental strength
24.05.24 – Sidespin serves
21.06.24 – Consistency
If you would like to be notified of future group coaching days, then please complete this very short expression of interest form.