I have read a lot of table tennis books. When I'm not playing, coaching or watching table tennis, I often get caught by my long suffering partner, Jodi, with my head in another table tennis book. "Great", she says, "more table tennis".
What can I say? I like reading about table tennis!
In this blog post I share my favourite table tennis books. There's a mixture of books on my list, all focusing on different aspects of table tennis – technique, tactics, psychology, history, personal improvement and more. I have also provided a link to where you can buy each book in the UK and USA.
If you think I've missed any really good table tennis books, please let me know in the comments box below.
Happy reading!
My favourite table tennis books
In no particular order, here is my list of table tennis books which I have found most helpful (or entertaining)…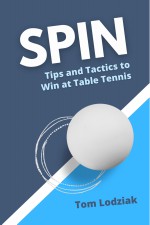 SPIN: Tips and tactics to win at table tennis
Tom Lodziak
I'll start with my book (a bit of shameful self-promotion!). I share tips on training, service, returning serves, winning points, tactics, playing matches and continual improvement. These are tips which work at amateur level. Tips which are achievable. Tips which will make a difference, even if you only play one hour per week. It's a cracking read, honest!
---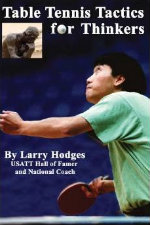 Table Tennis for Thinkers
Larry Hodges
This is probably my favourite ever table tennis book. I have read it, re-read it and re-read it again. The book contains so much invaluable advice about table tennis tactics, which you can't find in any other book. There are 20+ chapters focusing on tactics against different styles, grips, and surfaces as well as tactical and strategic thinking. This book changed the way I thought about playing table tennis. I highly recommend.
---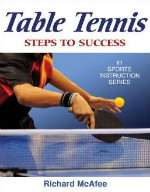 Table Tennis: Steps to Success

Richard McAfee
This is a very good book about table tennis technique. There are chapters on grip, stance, movement, basic strokes, advanced strokes, service, returning serves and more. Every chapter includes photo sequences so you can see strokes from start to finish. It also includes training drill ideas for the first 5 shots in the rally.
---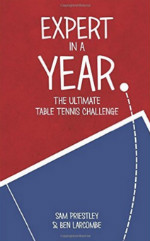 Expert In A Year: The Ultimate Table Tennis Challenge
Sam Priestly / Ben Larcombe
Sam Priestly was a novice table tennis player. With the help of table tennis coach and lifelong friend, Ben Larcombe, he spent a year playing table tennis every day with the aim of becoming a top 250 player in the UK. Sam found potential he never thought he had, got better at table tennis than most people thought possible, and discovered what it feels like when 1.5 million people watch you fail.
---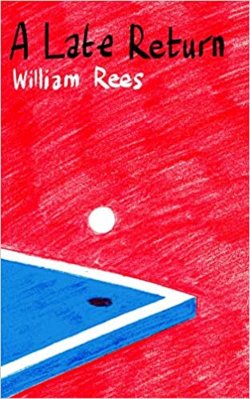 A Late Return: Table Tennis à la carte
William Rees
A wonderful short book by Bill Rees. Bill shares his experience of restarting his table tennis passion as an adult in France. Along with his team-mates Alain and David, he enters a veteran tournament, with the aim of qualifying for the national finals. What follows is a wonderful, often humorous, account of the trio's exploits.
---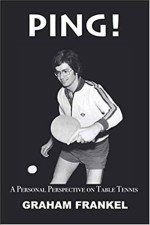 PING!: A personal perspective on table tennis
Graham Frankel
A fascinating history of the evolution of table tennis. Graham Frankel juxtaposes his personal table tennis journey with the evolution of the professional game. He gives special focus to the controversies of new types of equipment (sponge, pimples, anti-spin, speed glue, plastic balls) and questions whether all these developments have benefited the sport. He also questions why England has fallen behind other European nations and makes some compelling arguments. A very enjoyable read.
---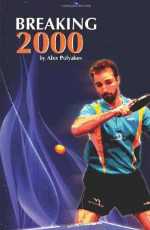 Breaking 2000

Alex Polyakov
I think this is an inspiring read for any amateur table tennis player. Alex is a beginner table tennis player but has an ambition to get a USTTA ranking of 2000+ (which means you're pretty damn good at table tennis). The book follows Alex's journey to reach his goal. He describes the challenges faced in the process, the details of the training, and the experience gained in tournament matches.
---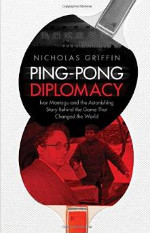 Ping Pong Diplomacy

Nicholas Griffin
This is a fascinating story of how table tennis helped bring USA and China together in 1971 – an event of global significance during the cold war. This in itself is worth reading. But there book also explores how the sport of table tennis evolved during the 20th century and offers insight into how China has become the dominant force in world table tennis. Table tennis, history and politics – what more could you want?
---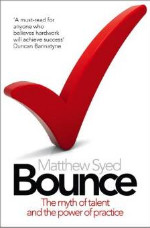 Bounce

Matthew Syed
Excellent book by English table tennis legend Matthew Syed, exploring the secrets of sporting success. In particular Syed explores in great detail whether purposeful practice is more important than innate talent. Ok, so this book isn't strictly about table tennis, but Matthew Syed does share plenty of table tennis examples. And after you read this book, you'll believe you can achieve anything!
---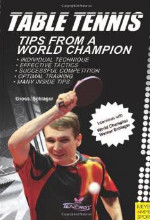 Table Tennis: Tips from a World Champion
Bernd-Ulrich Gross / Werner Schlager
Werner Schlager is the last European player to win a world championship. In this shortish book, Schlager is interviewed about technique, tactics, training methods and more. Interesting insight into mindset of a former world champion.
---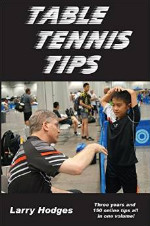 Table Tennis Tips
Larry Hodges
This book includes over 150 in-depth tips from Larry's personal table tennis website, tabletenniscoaching.com. Tips cover all aspects of the game: serve, receive, various strokes, grip, stance, footwork, tactics, sports psychology, equipment, and tournaments.
---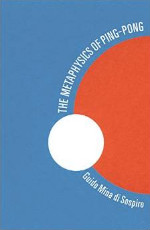 The Metaphysics of Ping-Pong
Guido Mina di Sospiro
Entertaining read. When defeat to his teenage son rekindles his lifelong passion for table tennis, keen philosopher Guido Mina di Sospiro sets out to learn the game properly. This book was longlisted for the William Hill Sports Book Award 2013.
---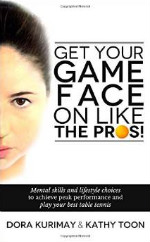 Get Your Game Face On Like The Pros!
Dora Kurimay and Kathy Toon
Neat little book which will help you address how to be in the zone and build your mental toughness through sport psychology techniques. It contains lots of useful techniques you can easily adopt during training and competitive matches.
---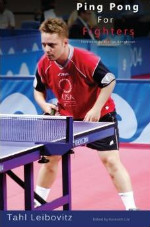 Ping Pong for Fighters
Tahl A Leibovitz
The book reads more like a conversation consisting of helpful direction through experience and a philosophy of table tennis that is concerned more with experiencing what it feels like to think and play table tennis like a top table tennis player.
---
Books for hardcore table tennis fans
If the above isn't enough, here are some more table tennis books you may be interested in. I have read some of these, but not all. I'm slowly working my way through them! There's a mixture of new books, old books, fiction, non-fiction and some not-so-serious table tennis books…
---