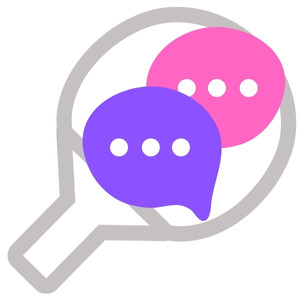 Do you need help with your table tennis game? Post a topic and get advice from Tom Lodziak and other forum members.
What rubbers / blade are your currently playing with?
Topic starter
02/11/2022 12:49 pm
In this thread, please let everyone know what rubbers and blade you currently use. How long have you been using your set up? What do you like about it?
I am currently using JOOLA Dynaryz AGR on both my forehand and backhand, with a JOOLA Fever blade. JOOLA don't make this blade anymore, which is real shame, as it's a very balanced blade - good control, but plenty of speed too. I really like the Dynaryz AGR rubbers. They are great for topspin-drives, counter-topspin, and aggressive blocks. The throw is low-ish, but I find fairly easy to loop backspin balls.
What is everyone else using?
Joola Chen Defender
FH: Joola Energy Etra 2.0mm (black)
BH: Sauer & Troger Hellfire (red)
Blade: Stiga JMS Control
FH: Stiga Mantra H 2.1mm (black)
BH: Stiga Mantra M 2.1mm (red)
Thinking of using Tenergy rubbers - I'd love to try Ten05 Hard (max sponge thiccness, black) on my FH and Ten64 (max sponge, red) on my BH
Blade: Victas Han Ying 
Forhand: DHS HURRICANE NEO 3, black
Backhand: Tibhar Grass dTecs OX, green
BH shriver 1.5 forehand MX-P 2.0 Sanwei Pro V5 blade
I am currently using Black ZGR Max on the Forehand, and Red ACC Max on the Backhand. When returning short serves with backhand, I find that I have to use very soft hand for touch shot and to keep the ball low, otherwise goes a bit high.  Also, my short pushes a bit higher and longer than desired. Would AGR help?  However, I don't want to lose the ability to flick as well as great bh topspin, and backspin I am getting with ACC.
Tom, given you gave ZGR such a great review ( " my new forehand rubber " ), interested to know what made you now go for AGR.
Topic starter
02/11/2022 10:56 pm
@omega Yes, I did like playing with ZGR. It was so nice for counter topspin, especially when the rubber is new. I decided to switch to AGR, as it is also great for counter-topspin, but I find it easier to attack backspin balls. And when playing aggressive topspin attacks, the throw is a little lower, so my shots tend to go on more often. Both are very good rubbers, but I just about prefer AGR now and I find it is a little more durable too.
Topic starter
03/11/2022 2:49 pm
@omega I find it easier to keep pushes low with AGR, especially 2.0 thickness. I can still flick and loop fine, but I have to do the shots properly. With ACC I find my pushes pop up a little more, but it is easier to attack a backspin ball even when I don't do the shot quite right. So there is a trade-off. if you feel you have good technique with your BH flick and BH topspin, the AGR will be a good choice for you and you may find it easier to keep pushes tight.
Blade: butterfly viscaria
FH: (black) xiom vega x
BH: (red) xiom vega pro
Have been using this setup for over 6 months. Very satisfied with my current setup, lots of control. However i'm thinking to use vega x on my backhand and vega pro on forehand, because I think vega x is better for loop-driving, while i feel more comfortable with thinner loop technique provided by vega pro. Loop driving should fit better on my BH too, as I want my backhand to be more "punch-y". What do you think guys?
Blade -  SDC , rubbers - FH Rakza Z EH , BH Rakza Z
Blade: Tibhar J7
FH: Hurricane 3
BH: D05