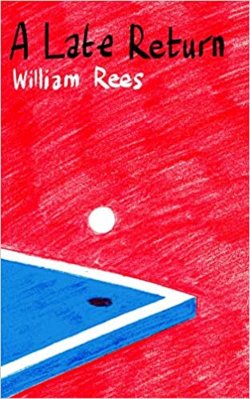 Many adult table tennis players seem to take a similar journey. They played when they were young, then took a break for 20-30 years for various life reasons (family, work, other sporting interests), and then restarted playing in their 40s or 50s, becoming utterly obsessed.
I have a number of players I coach who have had a similar disrupted journey. And it is also the journey of Bill Rees in his wonderful short book 'A Late Return: Table Tennis à la carte'.
Bill shares his experience of restarting his table tennis passion as an adult in France. Along with his team-mates Alain and David, he enters a veteran tournament, with the aim of qualifying for the national finals.
What follows is a wonderful, often humorous, account of the trio's exploits. Bill perfectly captures the mixture of anticipation, anxiety, elation and despair of competing in a table tennis tournament as an adult.
Everything from the initial erratic car journey, to nervously eyeing up the opposition, to feelings of inadequacy when comparing yourself to better players, to the crushing reality of a heavy defeat.
Why do we do it? Why do we compete and take table tennis so seriously? Why does it provoke such strong feelings, whether the joy of victory or the gut-wrenching despondency of defeat? It's only a rather peculiar game of ping pong after all! Non-players don't understand, but fellow table tennis players, like Bill, do get it. Bill understands the passion and the obsessiveness, and the sheer joy of hitting an unreturnable shot or an unexpected victory.
A Late Return is a really enjoyable read for any table tennis obsessive. Bill has a very engaging writing style, which will make you laugh and also care deeply for the three main characters in the book. They seem so familiar and easy to relate to.
The book is short – just 71 pages – so you will be able to read in a day. But even though the book is short, it really captures the essence of competing in table tennis as an amaeteur adult – more so than any other book I have read. I would have happily read another 300 pages. Hint, hint, nudge, nudge – maybe Bill can be coaxed to write another table tennis book!
After I finished reading A Late Return, I started to research tournaments I could enter. There's not much on at the moment, due to covid restrictions, but I did notice the European Veterans Championships will be held in Norway in June 2023. Still some time away, but certainly something for me to aim for. Bill has inspired me to enter. Maybe I might see him, Alain and David there!
You can buy A Late Return: Table Tennis à la carte from Amazon, Waterstones and WH Smith