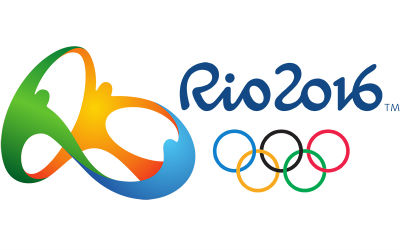 The Olympics are coming! The Olympics are coming! I love the Olympic games. It's great that sports like table tennis get much needed extra media coverage, even if it's only two weeks every four years.
I was living in London during the 2012 Olympics and I applied for tickets for everything. At first I got no tickets, but when more were released I was able to get tickets for athletics, water polo, basketball, beach volleyball, archery, hockey and, of course, table tennis. It was a great two weeks.
Anyway, I digress. I'm so excited about the 2016 Rio Olympics, that I have decided to announce (by which I mean "predict") who will win the the gold medals. I will put my reputation on the line. But I won't make any silly promises like Gary Lineker did when he said he would present Match of The Day in his underpants if Leicester won the Premier League. If I'm wrong, I will simply hang my head and table tennis bat in shame.
So on with the predictions…
Men's singles
This one is easy. Ma Long will win the men's singles gold medal. He has had a fantastic 18 months, winning the World Championship, World Cup, World Tours Final and World Team gold medal. He is number one in the world and the dominant player in table tennis right now. I have previously suggested that Ma Long is the greatest player of all time.
His biggest challenge would have been from fellow Chinese players Xu Xin or Fan Zhendong. But neither player has been selected for the singles event. Instead, the second Chinese player will be Zhang Jike. Admittedly Zhang Jike is the reigning Olympic champion, but his form over the past two years has not been good. It's questionable whether Zhang Jike will even make it to the final.
Other players ranked in the top 10 of the world, such as Mizutani, Ovtcharov and Boll have terrible records against Ma Long. It would be a major shock if any of these players beat him.
So Ma Long wins the gold medal. But it will be interesting to see who he will play in the final. Zhang Jike is beatable right now, so a non-Chinese player could pick up a silver medal.
Men's team event
This is even easier. China will win the gold medal. The team of Ma Long, Zhang Jike and Xu Xin are simply the best. I would be happy to bet my house on this.
The more interesting question is which team will get silver and bronze. Japan, Germany, South Korea, Portugal, Hong Kong and Sweden will have strong teams and all six are of a similar standard. Germany will be back to full strength, having fielded a weaker team at the recent World Team Table Tennis Championships. And Japan are always very strong. These are my two tips for the remaining medals.
Will England be able to reproduce their heroics of their performance at the 2016 World Team Table Tennis Championships? Against all expectation, the team of Paul Drinkhall, Liam Pitchford and Sam Walker picked up a bronze medal. To do the same again at the Rio Olympics would be phenomenal. Come on boys!
Women's team event
China win again! They're doing well aren't they? No one will get close to beating a China team containing Ding Ning, Li Xiaoxia and Liu Shiwen.
The main contest will be for silver and bronze. The Asian countries of Japan, North Korea, South Korea, Chinese Taipei, Singapore and Hong Kong are all strong contenders. The European teams aren't quite as strong, but Germany, Austria, Netherlands and Romania all have an outside chance.
So China will definitely gold. Japan will probably get a medal. Any of the countries mentioned above could get the remaining medal.
Women's singles
The only event where there is more uncertainty about who will win is the women's singles. Yes, it will be a Chinese player, but which Chinese player?
The current world number 1, Liu Shiwen, has not been selected for the singles event. So the final will be between Ding Ning and Li Xiaoxia. This was also the final of the 2012 Olympic women's singles event. Li Xiaoxia won 4-1 on this occasion, so Ding Ning will be keen to avenge this defeat. It could go either way, but on current form I'm going to predict a gold medal for Ding Ning.
China clean sweep (again)
So there you have it. My prediction is for another Chinese clean sweep of gold medals. I apologise for revealing the result early!
It will still be a spectacular event. Even if the gold medals are fairly predictable, the competition to get into the medal matches should be fierce.
There will be great rallies, great stories, great drama. And the world will get to see more of the sport we table tennis players, coaches and fans love so much.
I can't wait!