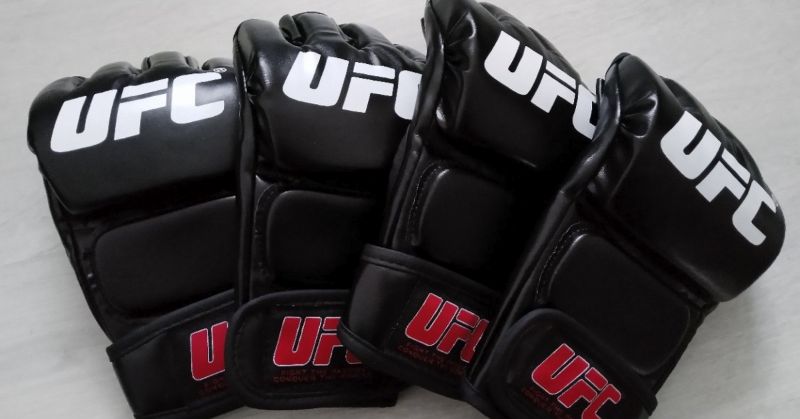 Article by John Matich
When Conor McGregor revealed that he was quitting his job to go full time as an MMA fighter, his father disapproved so much they came to blows. But McGregor, believing in his ability in the ring ignored his father's disappointment and told him "You'll be sorry when I'm a millionaire."
Taking to the ring, McGregor trained hard, and through his professional fights began to win his bouts, impress his spectators, and climb through the ranks of world MMA until he'd not only become the millionaire he'd told his father he would become but was also one of the most recognizable figures in all of sport.
His rise to greatness captured millions across the world, showing not just what MMA could offer the ambitious, but also, through his technique and skill, the excitement of the sport itself. This contributed to the rising popularity of MMA worldwide, which has consequently seen more and more people flooding the gyms and testing themselves in the octagon.
One of these people might be you. If this is the case, then this article will help you make one of the best steps you can moving forward – keeping your hands safe.
Why do MMA exercise?
MMA is one of the most intense sports on the planet. It combines almost any form of martial art, mixing, and reinventing them into unique fighting styles that athletes pit against one another in the octagon. It is a sport that demands an incredible level of cardiovascular fitness, fearlessness, and technical skill.
To the outsider, MMA can seem like a violent and barbaric sport that sees two grown men (or women) beating each other senseless. This can make it seem very intimidating. But to the practitioner, MMA is a complex art that encourages creative expression of technical martial arts skill, while pushing the body to its cardiovascular limits.
Beyond this, it's also an incredible way to build self-confidence. After all, it takes a lot of willpower to strap on the gloves and step inside the ring.
This willpower is one of the best benefits of MMA. Unlike other sports, it develops your self-confidence by building your ability to defend yourself while also turning your body into an engine of high-performance competitive fighting.
Sound good? Well before you start jumping into the ring, you need the right gear. And that all starts with the gloves.
Why wear gloves?
There are a couple of things to understand about MMA gloves when it comes to training, that help you to understand why they're important to wear and when you are and are not meant to wear them.
MMA gloves are designed to protect your hands while simultaneously allowing you the freedom of movement with your hands to perform complex grappling maneuvers while quickly switching back to striking. This freedom of movement is the key difference between MMA gloves and boxing gloves, which informs all the differences in design.
This difference is essential to understand why and when MMA gloves should be worn. MMA gloves are perfect for training that involves light sparring and grappling, as they facilitate all the necessary movements, while also providing moderate protection to your hands. However, as they only provide a limited amount of padding, they are not designed for heavy sparring or hitting the heavy bag. This will quickly degrade the glove and will significantly increase the risk of damaging your knuckles.
What size gloves?
The first thing you'll notice when you look at an MMA glove is that it's far smaller than a boxing glove. This is (alongside the reasons listed above) because while MMA is a dangerous sport, you actually take far more blows to the head in boxing. These repeated blows can lead to concussion and thus require more padding.
While boing gloves can come in sizes as high as 16 ounces, MMA gloves come between 4 and 6 ounces. Much smaller.
In general, when training you will want a heavier glove as it will offer more protection. Even when used properly in light sparring or grappling, more padding is always better. Human hands are fragile even at the best of times, so opt for the 6 ounce glove.
MMA gloves come in a variety of hand circumference measurements. These are:
Small – 15 to 18cm
Medium – 18 to 20 cm
Large – 20 to 23cm
X-Large – 23cm +
Use a tape measure around the circumference of your knuckles to find out which size is right for you.
What materials?
You always want to aim for a leather glove. It is a high quality, durable material that breathes better than synthetic alternatives. However, it is also a lot more expensive. With that in mind, synthetic leather can be a good option for those on a budget, but you'll always want to look to upgrading to the real thing when you can afford it.
One of the most important things to look for in your gloves in quality foam padding. As most people order their gloves online, this can be easily discovered by reading multiple reviews. Look for a glove that consistently gets praised for it's durable, protective foam, and avoid (like the plague) any glove that rapidly degrades. Websites like Amazon have multiple reviews at the bottom of their product pages that you can use for this.
Lastly, look for a solid, adjustable wrist strap. This will keep the glove secure and offer the wrist more stability.
What brands?
There are a few brands that consistently make quality MMA gloves. These are:
Everlast
Venum
RDX
Fairtex
Hayabusa
TITLE
UFC (they supply the gloves worn in the actual octagon bouts).
Any of the above brands are a good indicator of quality, and that the glove will be fit for purpose.
Recommendations
Here are my recommendations for beginners MMA gloves.
UK
USA