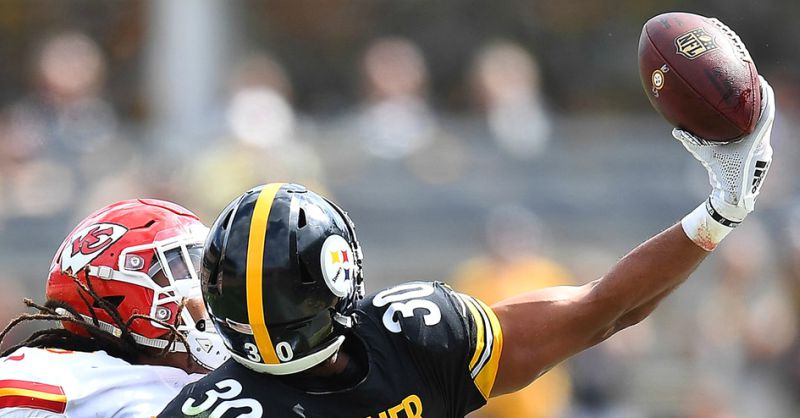 Article by Rachel Boardman
Not all American football gloves are made equal. Just like the helmets and other pieces of players equipment that are used in the game, gloves are a highly personalised and position specific piece of equipment.
Designed with varying degrees of protection and grip needed for the different on-field positions, making sure you have the right type of American football gloves can make all the difference to your game.
With nearly 1.2 million Americans suffering hand injuries while playing American football every year, the need to protect your hands is clear. Luckily there is an abundance of gloves for you to choose from no matter which position you play.
Receiver Gloves
These gloves are designed specifically for players in skill positions. They are generally used by receivers, quarterbacks, tight ends and running backs although some highly skilled defensive backs also opt to use these kinds of gloves.
This type of American football glove is usually lightweight with sticky palms, fingers and gloves for enhanced grip in all weather. There is generally some padding on the backhand to aid protection and absorb impact force too.
Lineman Gloves
Linemen are in the thick of the action and are usually the ones taking the big hits each play. So, these types of gloves are designed with greater protection in mind. They are built to protect your hands and fingers against those big hits as well as when they get stood on.
Lineman gloves are generally made from thicker and firmer material than receiver gloves for that added protection. They also have interior reinforcement and extra padding on both the palm and back for added support. For that extra stability these gloves also offer additional wrist support.
All-Purpose Gloves
If you're not a lineman or a skilled position player but you still want to take advantage of good pair of American football gloves, then you should consider a pair of all-purpose gloves. Defensive players would be better served by those that come with thicker padding while ball handlers would be better served with gloves with enhanced grip.
Things to look for
When looking for your next American football gloves there are a few things that you should consider investing in.
The first is gloves with some kind of ventilation system. The last thing you want at those key moments of the game is sweaty palms throwing your game off. So, look for gloves that have a ventilated back and mesh between the fingers or around the knuckles. Keep your hands cool and comfortable and your game on fire!
You should also take notice of the actual material of the gloves. It should be synthetic and stretchable with a seamless or reinforced-seam pattern. Gloves with these features offer a better fit and better durability especially when used in adverse weather conditions.
Which size do I get?
Before buying your next pair of American football gloves it's important to make sure you're buying the right size. The best way to do that is the crack out the tape measure and measure your hands. Brands use one of 2 methods in their sizing:
Length – Measure from the bottom of your palm to the tip of the middle finger on your dominant hand
Circumference – Measure just below the knuckles all the way around your dominant hand.
Once you've got your measurements consult the brands size chart to find the correct size for you. Like with most clothes, different brands may run smaller or larger so always.
American Football glove recommendations
For quarterbacks…
Under Armour F6 – These gloves meet NFHS/NCAA/NOCSAE standards and contain HeatGear fabric to keep your hands cool, dry and light. They also have the Super-sticky Armour GrabTack palm for maximum catchability. Read more and buy.
For Receivers…
Under Armour Swarm 2 – These gloves also meet NFHS/NCAA/NOCSAE standards/ The UA ClutchFit gives you great grip every time you catch a ball/ Additionally its premium quality has made it a favourite amongst the pros in a relatively short time. Read more and buy.
For Linemen…
Cutters Force Lineman Gloves – Some of the most sought-after American football gloves in the world and rightly so. Loved for their C-TACK material in its finger which boost its grip. In addition, the gloves feature a double wrist strap that ensures better wrist safety. Read more and buy.